Maxshop – Responsive Magento 1.9.x and 2.4.x Multipurpose Theme
Compatible with Magento Version: 1.9.1.0, 1.9.2.2, 1.9.2.4, 2.0.7, 2.1.0, 2.1.1, 2.1.2, 2.1.3, 2.1.4, 2.1.5, 2.1.6, 2.1.7, 2.1.8, 2.1.9, 2.2.0, 2.2.1, 2.2.2, 2.2.3, 2.3.0, 2.3.1, 2.3.2, 2.3.3, 2.3.4, 2.3.5, 2.3.6, 2.4.0, 2.4.1, 2.4.2, 2.4.3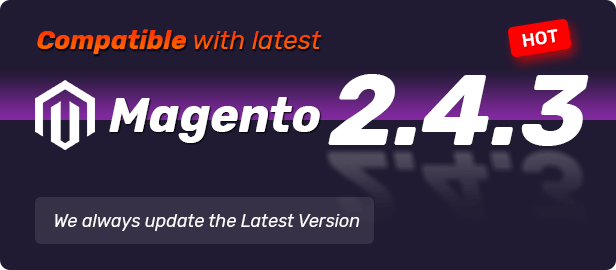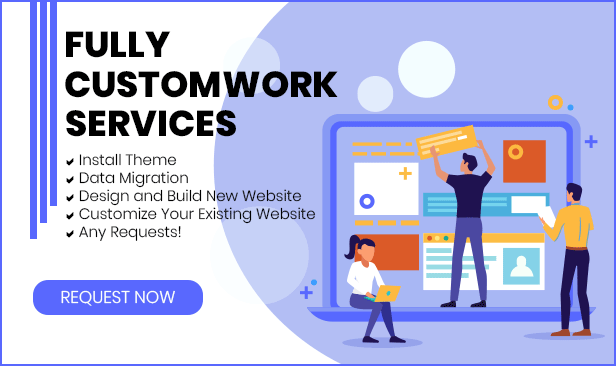 Maxshop is a Multipurpose Responsive Magento Theme with the eye-pleasing design. This responsive theme suitable for any heavy Magento store such as a digital store, hi-tech store, watches store, men store, women store, clothing store, furniture store, book store, cosmetics shop, luxury jewelry and accessories store…
Integrating with many Magento extensions like SM Image Slider with the smooth transition effect, Vertical Mega Menu with multiple columns and static blocks with nice image. SM Categories helps you show many categories with display image. Static blocks with nice images and texts bring helpful information about your store. Layered navigation ajax, ajax cart pro extension help customers purchase more quickly, multi-language, multi-currency, brands slider, product hover effect and so on.
Let's make your store different with our new awesome design – Maxshop!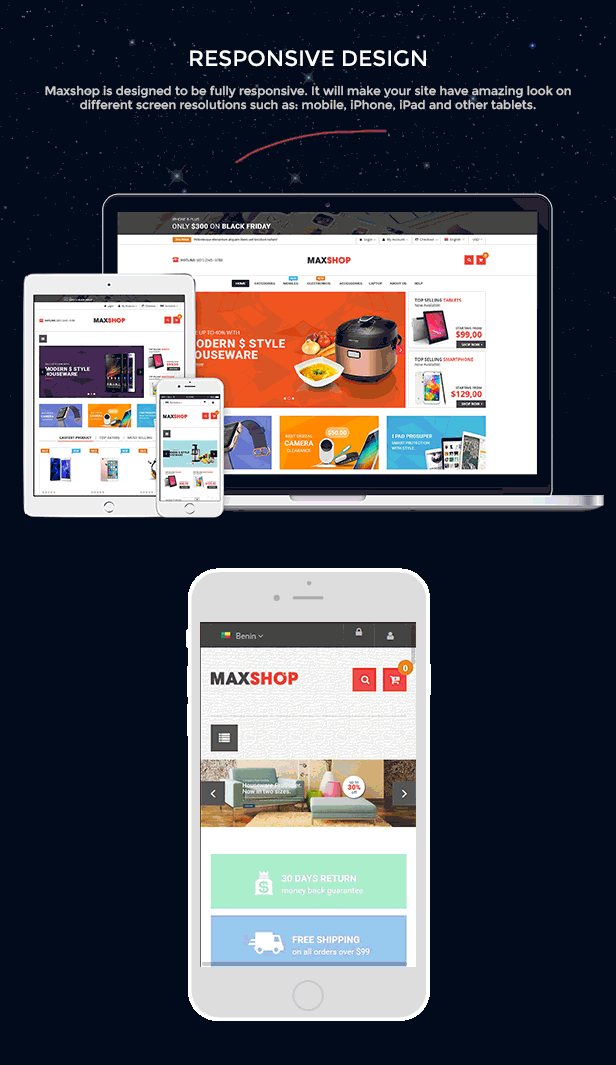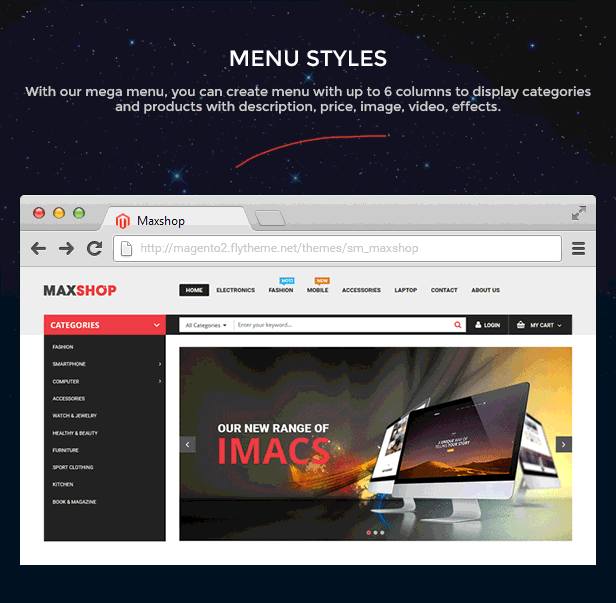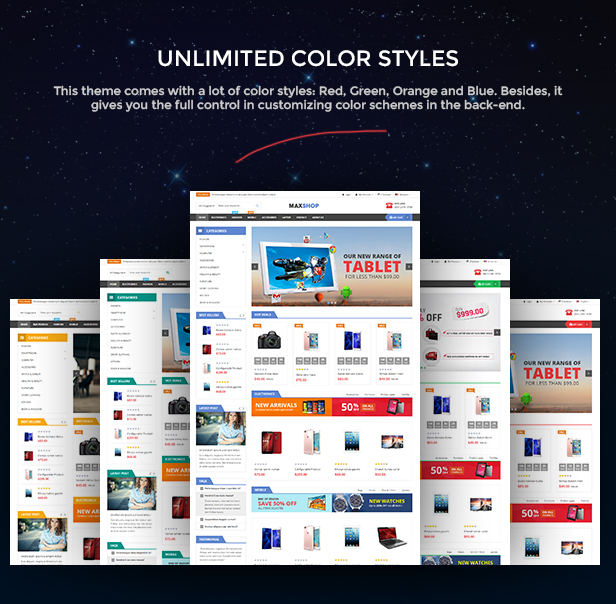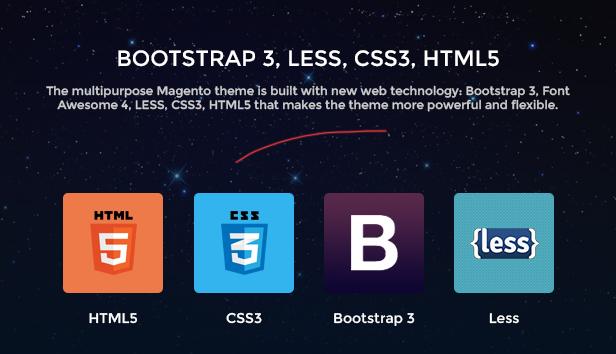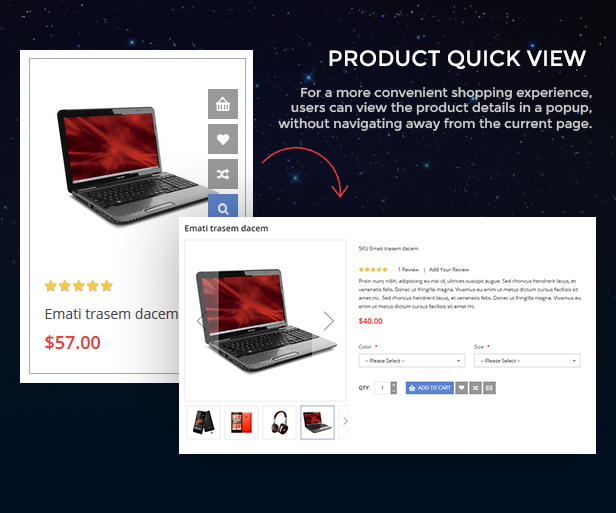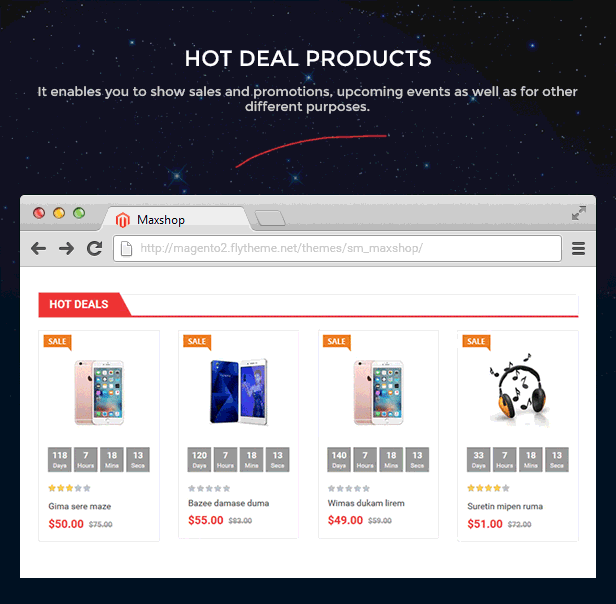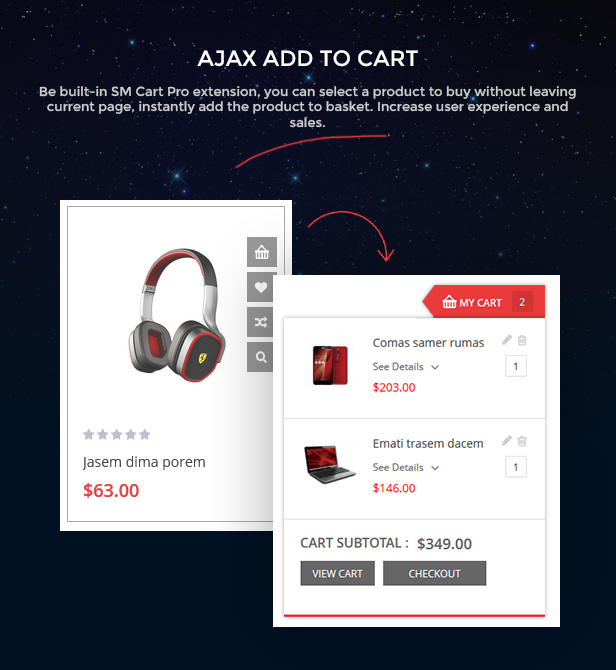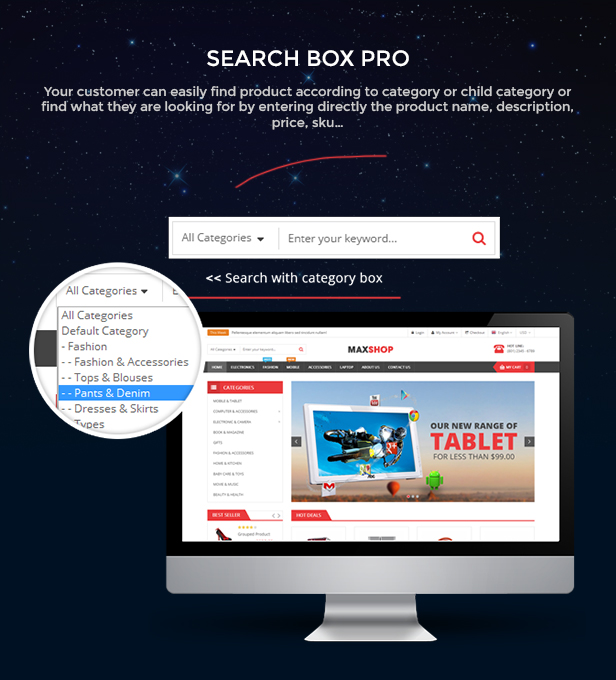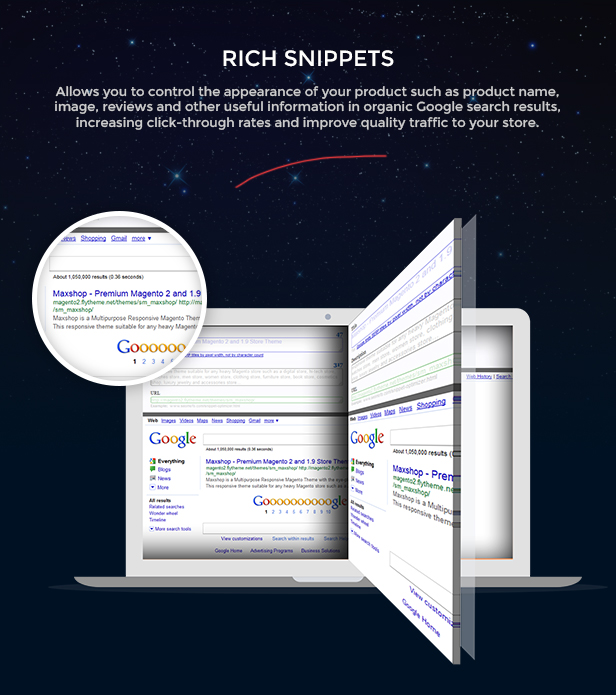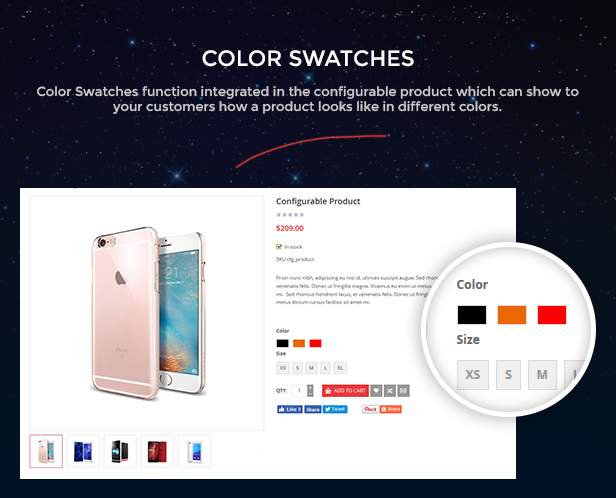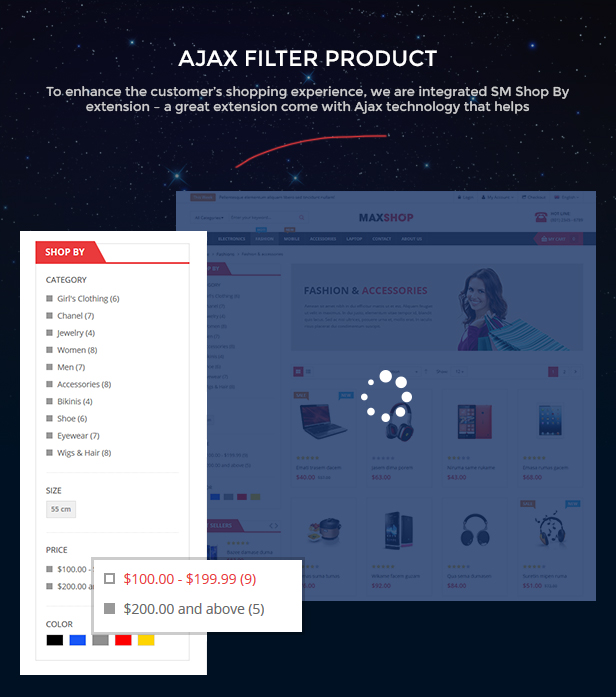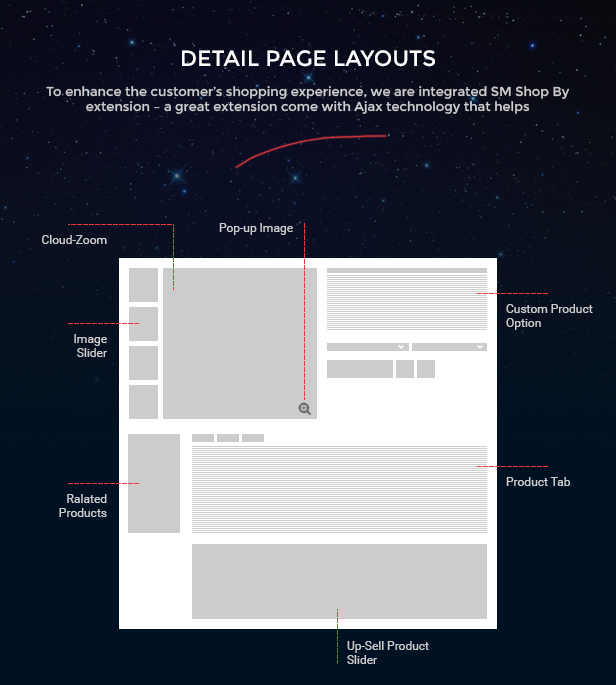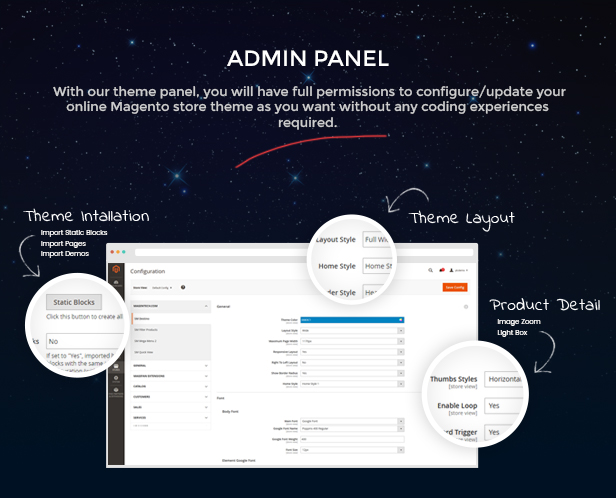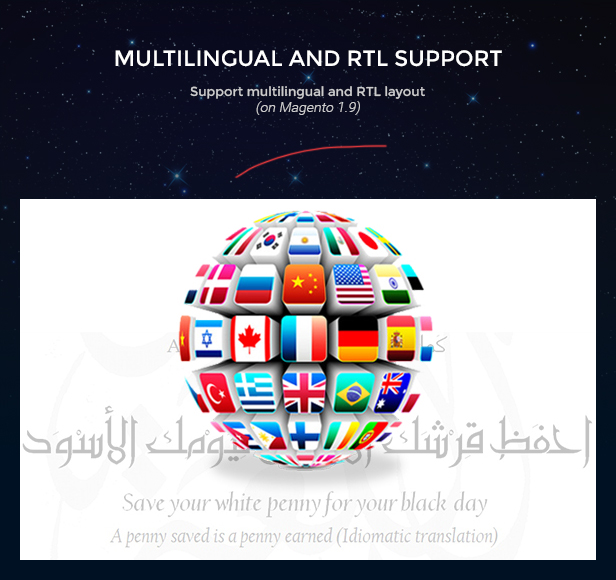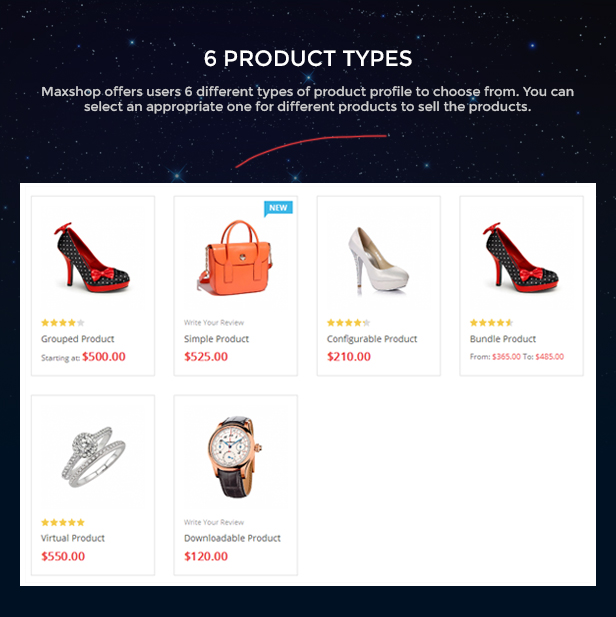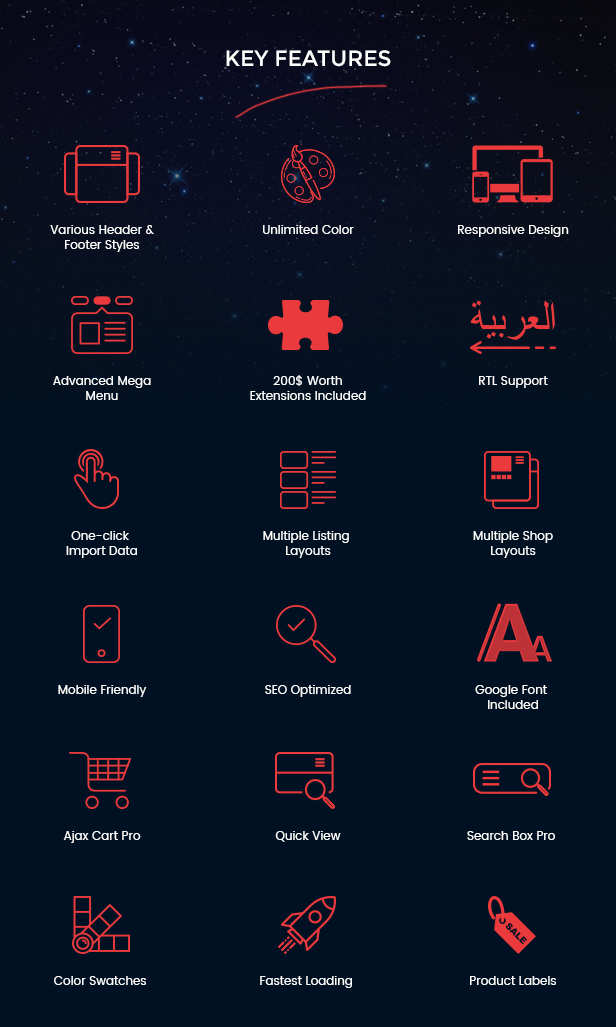 MAIN FEATURES:
Support 3 layouts for pages: 1, 2 or 3 columns
Support wide and boxed layout
Support Mega Menu and Css Menu
Ajax Layer Navigation
Rich Snippets supported
Support multi-currency, multi-language
Integrated Google Fonts
Include extensions: SM ShopBy, SM QuickView, SM Cart Pro , SM Basic Products, SM Mega Menu, SM Image Slider, SM Deal, SM Search Box, Super Categories.
Support 6 different types of product profile
Responsive layout for PCs and Mobiles
Various color styles and typography by powerful C-panel
Custom wishlist page, cart page and contact page
Support Cloud Zoom and Pop-up images on the detail page
Support various Preset Color Styles: Cyan, Red, Green, Orange and Blue
Cross-browser: IE 9+, Safari, Mozilla Firefox, Opera 9+ and Chrome
W3C XHTML 1.0 Transitional Valid
100% table-less design, based on CSS3 with many animated effects
Social networks integration
Additional Footer, Back to top button and Navigation links
Free Lifetime Updates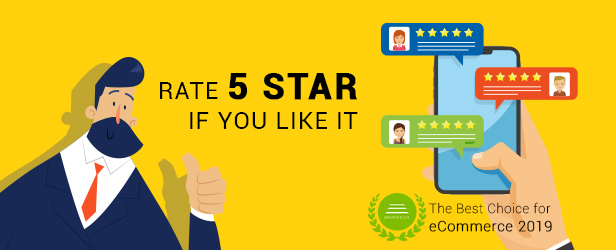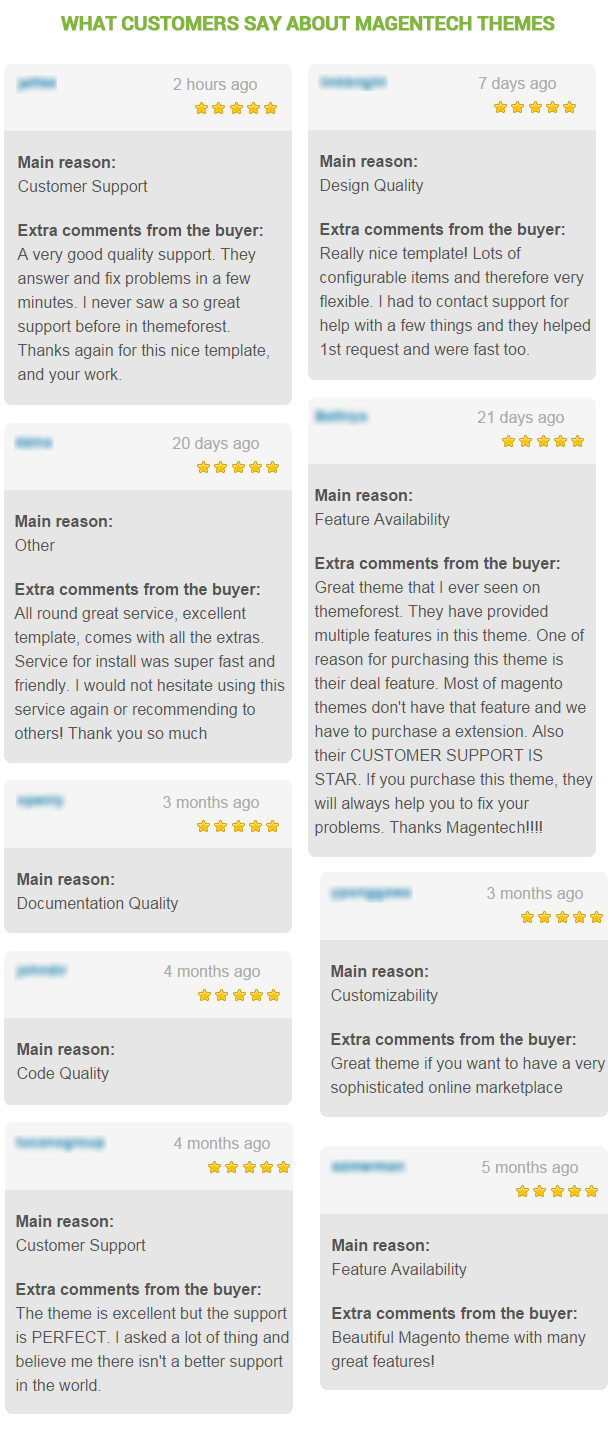 OUR NEWEST MAGENTO 2 THEMES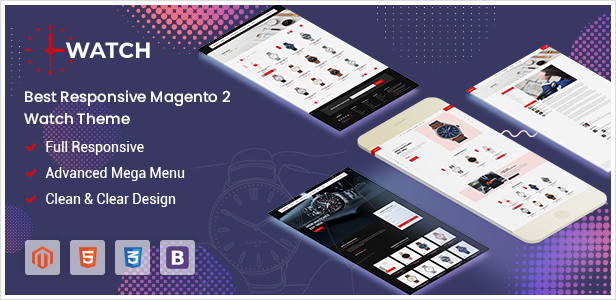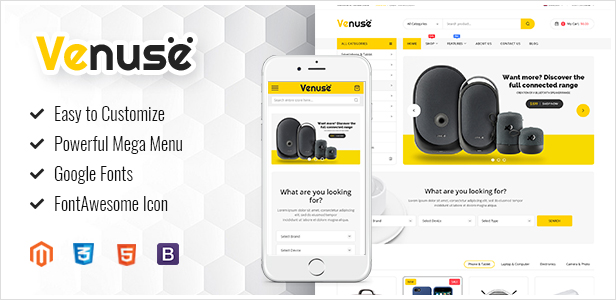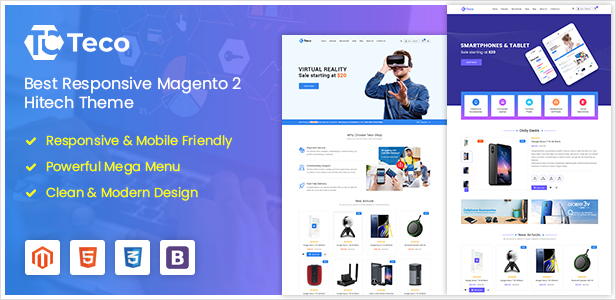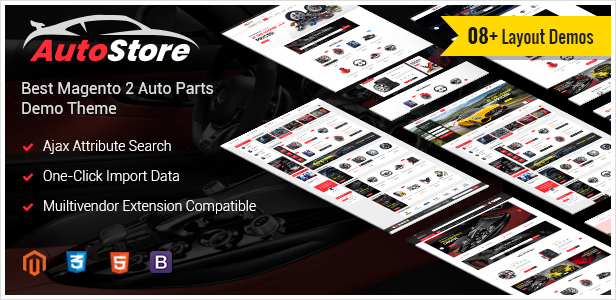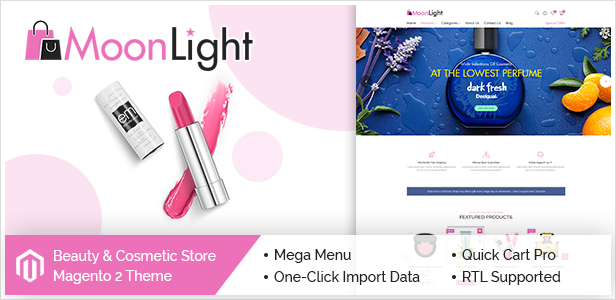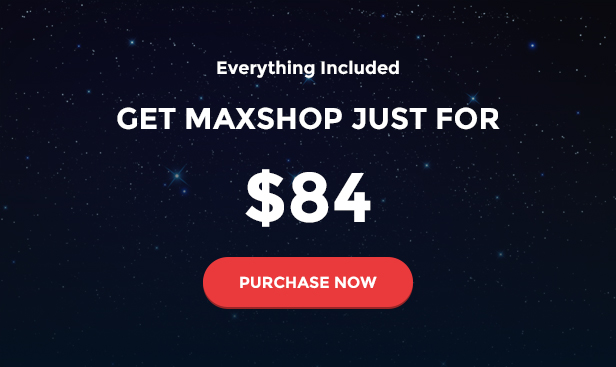 WHAT ARE INCLUDED?
Maxshop Theme Package
Use this package to install to your current site
QuickStart Installation Package
This package includes modules, theme, sample data. By using this package, you will have a complete site look like demo site.
PSD Sources
All PSD design themes
Detailed Documentation
Provide all detailed steps to configure theme
Get in Touch with Us
Change Log
------------ VERSION - 4.2.0: Release on Dec-09-2021------------
[+] Compatible with Magento 2.4.3

------------ VERSION - 4.1.0: Release on Nov-05-2020------------
[+] Compatible with Magento 2.4.x  (The latest version of magento 2.4.2)
[+] Updated Module: SM Shopby

------------ VERSION - 4.0.0: Release on Aug-24-2020------------
[+] Compatible with Magento 2.4.0
[+] Updated Module: Megamenu, Cartquickpro, Listing tab

------------ VERSION - 3.9.0: Release on Jun-05-2020------------
[+] Compatible with Magento 2.3.5

------------ VERSION - 3.8.0: Release on Feb-20-2020------------
[+] Compatible with Magento 2.3.4

------------ VERSION - 3.7.0: Release on Jul-02-2019 ------------
[+] Compatible with Magento 2.3.2
[+] Fixed other style issues

------------ VERSION - 3.6.0: Release on Dec-17-2018 ------------
[+] Compatible with Magento 2.3.0
[+] Fixed other style issues

------------ VERSION - 3.5.0: Release on Oct-11-2018 ------------
[+] Compatible with Magento 2.2.6
[+] Added zoom function in the detail page
[+] Updated Shopby module
[+] Updated Megamenu module 
[+] Updated Contact page
[+] Fixed some issue related to menu on pc and mobile
[+] Fixed other style issues

------------ VERSION - 3.4.0: Release on Jul-27-2018 ------------
[+] Compatible with Magento 2.2.5
[+] Updated Listing tabs module
[+] Updated Shopby module
[+] Updated Megamenu module 
[+] Fixed other style issues

------------ VERSION - 3.3.0: Release on Apr-16-2018 ------------
[+] Compatible with Magento 2.2.3
[+] Updated Listing tabs module
[+] Updated Shopby module
[+] Update CartQuickPro module
[+] Fixed Megamenu module issue
[+] Fixed minify html issue

------------ VERSION - 3.2.0: Release on Nov-15-2017 ------------
[+] Compatible with Magento 2.2.1
[+] Fix issue of add to cart in wishlist/share page
[+] Fix issue of not displaying currency in ShopBy Module
[+] Fix issue of crossel style in Shopping Cart
[+] Fix issue of Listingtab module, supercategories module when turning on developer mode

------------ VERSION - 3.1.0: Release on Oct-23-2017 ------------
[+] Compatible with Magento 2.2.0
[+] Fixed bug: Modules displayed blank page  when using media type
[+] Updated cartquickpro module 
[+] Fixed error when enabling developer mode

------------ VERSION - 3.0.0: Release on Sep-21-2017 ------------
[+] Compatible with Magento 2.1.9

------------ VERSION - 2.9.0: Release on Sep-04-2017 ------------
[+] Speed Optimization
[+] Update CartQuickPro Module 
[+] Update ShopBy Module 

------------ VERSION - 2.8.0: Release on Aug-17-2017 ------------
[+] Compatible with Magento 2.1.8

------------ VERSION - 2.7.0: Release on June-05-2017 ------------
[+] Compatible with Magento 2.1.7

------------ VERSION - 2.6.0: Release on Apr-24-2017 ------------
[+] Compatible with Magento 2.1.6
[+] Fixed issue of not displaying logout after login
[+] Fixed issue of not displaying header in layout boxed

------------ VERSION - 2.5.0: Release on Mar-1-2017 ------------
[+] Compatible with Magento 2.1.5
[+] Updated require_config.js error
[+] Fixed deploy issue

------------ VERSION - 2.4.0: Release on Feb-14-2017 ------------
[+] Compatible with Magento 2.1.4

------------ VERSION - 2.3.1: Release on Dec-20-2016 ------------
[+] Compatible with Magento 2.1.3

------------ VERSION - 2.3.0: Release on Nov-26-2016 ------------
[+]Added 4 extra homepage layouts

------------ VERSION - 2.2.1: Release on Oct-10-2016 ------------
[+] Compatible with Magento 2.1.2

------------ VERSION - 2.2.0: Release on Oct-4-2016 ------------
[+] Compatible with Magento 2.1.1
[+] Added import cms page, import static block and import demo function

------------ VERSION - 2.1.0: Release on Jul-29-2016 ------------
[+] Update theme to be compatible with Magento version 2.1.0
------------ VERSION - 2.0.0: Release on Jul-14-2016 ------------
[+] Update theme to be compatible with Magento version 2.0.7
------------ VERSION - 1.3.0: Release on Nov-05-2015 ------------
[+] Update theme to be compatible with Magento version 1.9.2.2
[+] Fixed bug when changing store
[+] Fixed bugs: Other style issues 

------------ VERSION - 1.2.0: Release on Aug-26-2015 ------------
[+] Upgraded theme to be compatible with Magento 1.9.2.1
[#] Fixed bug: Couldn't access to Menu item of SM Mega Menu module when upgrading theme to Magento 1.9.2.1
[#] Fixed bug: Saving cache when upgrading theme to Magento's latest version
[#] Fixed bug: Configurable product can't add to cart 
------------ VERSION - 1.1.0: Release on Feb-15-2015 ------------
[+] One Page Checkout Supported
[+] Added 3 Header styles
[+] Added 3 Home page layouts
[+] Color Swatches
[+] Added Cyan Color
[+] Support Right To Left

------------ VERSION - 1.0.0: Release on Dec-23-2014 ------------
[+] Initial Release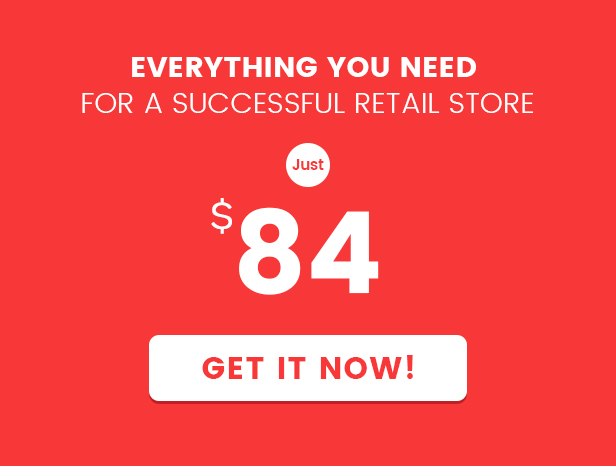 Other versions
VIEW MORE OUR MAGENTO THEMES