Welcome to Smashing Studio — Simple Creative Landing Page
Designed to present Design Agencies, Creatives, Art, Museum, Photography and anything related to art+design

If you are looking for simple, straight-forward landing page, yet nice & modern landing page, Smashing Studio is a great choice!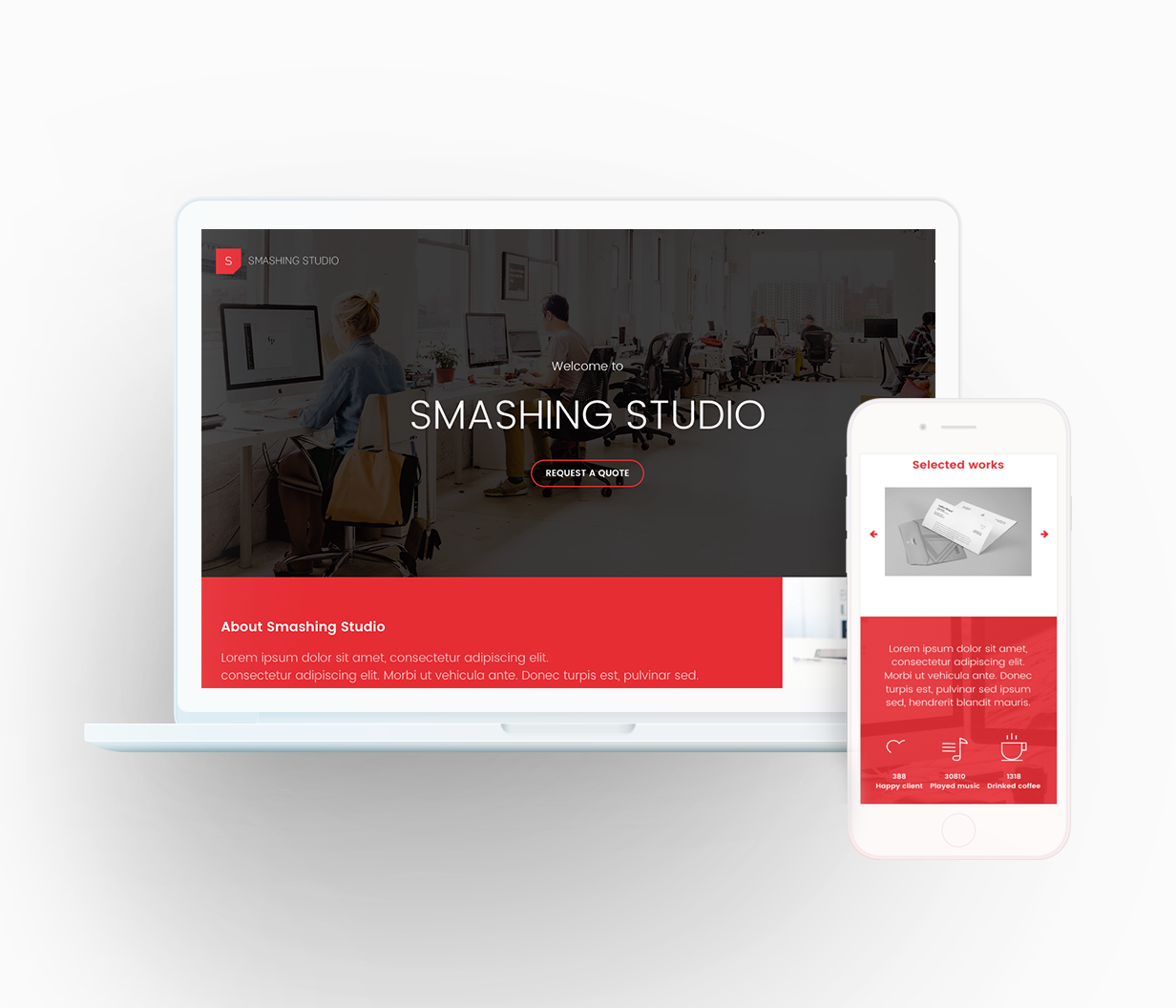 In Brandio — we strive to create meaningful and beautiful brands, products and services to advance the human experience. We believe that the future & the market can be moved, touched and changed by ambitious people, who work with the best expertise in design & marketing firms. 
Main Features:
Retina Ready ( High quality design )
Grid System and Responsive Design
CSS3 & Bootstrap 3
* SVG Lined are ( Animation )
Amazing text effect
Interactive hover effects
Popup project details
Trust indicators (testimonials)
Lead gen / Call-to-action buttons
Working Contact Form
Social media icons
Great support!
Notes:
Some photography used in the demo pages cannot be distributed in the download package due to licensing restrictions. The licensed images that cannot be distributed will be included as placeholders or a heavy blur filter applied.